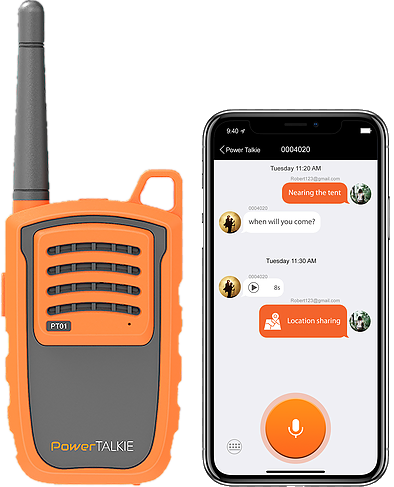 Product Overview
Power Talkie is a portable device which lets your smartphone stay connected to your friends when there is no mobile service or Wi-Fi. Whether you're hiking, skiing, climbing, or sailing, Power Talkie lets you SMS, talk, and share location with your friends either individually or in a group
When you walk far way,Are you terrified with no signals. Keep in touch with you friends,even there is no signal wifi or internet.Power talkie allows you built your own internet, keep in touch with your friend trough message,voice,share gps and map while hiking,camping,climbing,navigation or other activities in the no signal place.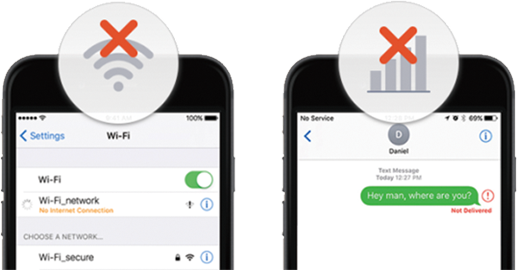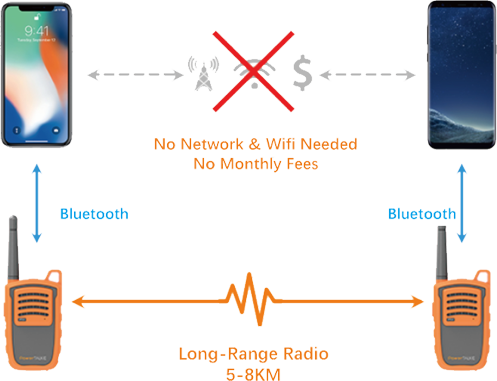 connecting with other power talkie
Power Talkie is a portable device which lets your smartphone stay connected to your friends when there is no mobile service or Wi-Fi. Whether you're hiking, skiing, climbing, or sailing, Power Talkie lets you SMS, talk, and share location with your friends either individually or in a group.
Message & Motion
You can even send message ,motion and save the location, coordinates and landmarks to your phone.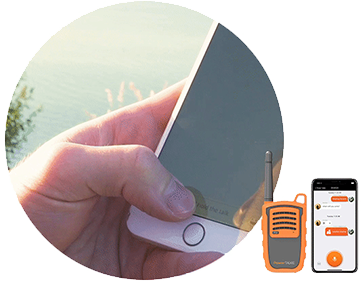 Real Time Conversation
By connecting with your friends power talkie,you can send voice message or real time call to keep quick connection to your friends.
GPS sharing
Without to the Power Talkie via the smartphone APP, sharing your GPS location or map.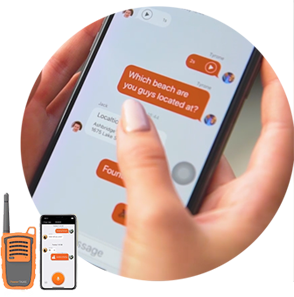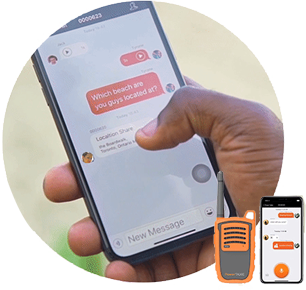 Form a group chat
Create groups to understand the status of the crowd in real time, more suitable for team communication.
Connection instructions
Compatible for IOS & Andriod smartphone
1. Power talkie connect your cellphone
2. Open power talkie APP
3.Start chatting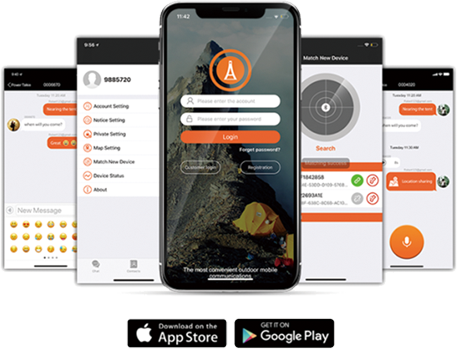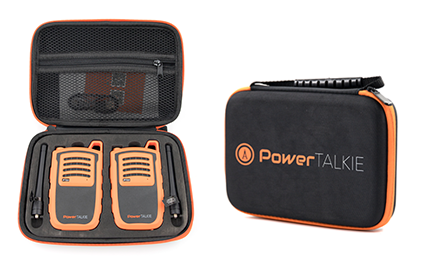 Product List
PowerTalkie*2
Oxford cloth suitcase*1
Manual *1
QR code card*1
Data line*1
Cooperative Resources
Outdoor Activities When stay in remote where without cell networks, can keep in touch by voice, message and share GPS location.